Book In-Clinic Consultation
Chat with your Doctor - Tele Consultations
All your Insulin Needs, in one place
Calculate Insulin Dose
How to inject Insulin
Education on Insulin
Book a Course on Diabetes
Self Assessments
Ten Facts about Insulin
How to avoid Hypoglycaemia?
I am planning a Surgery
FAQ's on Insulin
Who are we?
Reviews & Testimonials
Donate
Contact
Calculate Insulin Dose
Insulin Management Tool- Empowering Patients!
Every patient is unique. A better way.
Glucose management is hard and correct insulin dose adjustment can get tricky.  Our INSULINDOSER, insulin dosing decision support algorithm helps people with diabetes adjust their INSULIN doses and support with the personalized care they deserve!!
INSULINDOSER is insulin dosing decision support algorithm that helps patients with the personalized care and revolutionized glucose management with dashboards, trends, and help progress towards better Diabetes care.
We combine our integrated INSULINDOSER Management System with expert professional services to help facilitate and support patients with their insulin dosing.
Our efficient and evidence-based approach allows our patients to overcome barriers of insulin dosing and achieve standardization of insulin therapy in all non-critical care settings. 
INSULINDOSER Implementation & Support 
INSULINDOSER is the only insulin dosing solution provider that is supported by a team of endocrinologists, diabetes educators, nurses and dietitians ensuring highest standards of care.
Our app based technology allows us to implement and update remotely.

 

Training is customized for different patient groups and delivered via e-learning system.

 

And unlimited 365 clinical and technical support means users always have an expert to call if they encounter issues. 

RESULT MATTER
What Do Our Clients Say?
CASE STUDY-1


"I was anxious when starting insulin during my pregnancy. Thanks to INSULINDOSER and the expert team I could overcome the fear around glucose management all through my pregnancy."
CASE STUDY-2
INSULINDOSER is a boon for all people on insulin for diabetes. It takes away the confusion on insulin dose adjustment and let us carry on with our priorities of profession and family!
CASE STUDY-3
The biggest fear while on Insulin remains the risks of hypoglycemia (low glucose). Thanks to INSULINDOSER and their support team that I am able to manage my diabetes better!
Ready to take insulin management to the next level?
Contact Us on +91 8008166166 and ask for our Insulin expert Nurse – Ms Sujatha
How to inject Insulin
Insulin injections with PEN in ten steps
Wash your hands with soap and water before injecting.

Put a new needle onto your pen and remove the cap of the pen needle.

Hold the pen upright and perform an 'air shot' by dialling up 2 units and pressing the plunger to expel any bubbles out of the needle. 

Dial up your dose. Use calculator to understand your dose or check with your diabetes educator/doctor.

Pick a soft fatty area on your thighs, abdomen, buttock or upper arms.

If you prefer you can raise a fold of fatty flesh between your thumb and fingers.

Put the needle in and keep the pen straight.

Push the plunger relatively slowly to inject the dose.

After the dose has been injected, hold the needle in for 10 seconds to help insulin get delivered.

Ensure that the used needle bin is deposited into a sharps bin.
Insulin injections with syringes (english)
Education on Insulin
Insulin Basics
The ultimate goal of insulin therapy is to mimic normal insulin levels and achieve adequate glycemic control. Unfortunately, current insulin replacement therapy can only approximate normal insulin levels. Insulin therapy for type 2 diabetes ranges from one injection a day to multiple injections and using an insulin pump.

Insulin is continuously released from the pancreas into the blood stream. Although the insulin is quickly destroyed (5-6 minutes) the effect on cells may last 1-1/2 hours. When your body needs more insulin, the blood levels quickly raise, and, the converse – when you need less, the blood levels rapidly fall —the situation is different when you have diabetes

Types of Insulin:
Types of Insulin
Human Insulin and Insulin Analogs are available for insulin replacement therapy. 

Characteristics of Insulin are categorized by differences in Onset, Peak, Duration, Concentration and  Route of delivery 

Types of Insulin: There are three main groups of insulins: Fast-acting, Intermediate-acting and Long-acting insulin.
Insulin administration
Injection and infusion are the two ways to deliver insulin.

The most common insulin delivery method is with an insulin syringe. 

A popular alternative to the insulin syringe is an insulin pen. 

Continuous Subcutaneous Insulin Infusion Device (also known as insulin pumps) are the most sophisticated form of insulin delivery. 

Infusion of Human regular insulin may be injected directly into the vein in a hospital setting under close medical supervision only to facilitate the management of diabetes during surgery or an intensive care stay.
Calculating insulin dose
Formulas to calculate general total daily requirements, and basal and bolus insulin replacement.

Approximately 40-50% of the total daily insulin dose is to replace insulin overnight, when you are fasting and between meals. This is called background or basal insulin replacement. The basal or background insulin dose usually is constant from day to day.

The other 50-60% of the total daily insulin dose is for carbohydrate coverage (food) and high blood sugar correction. This is called the bolus insulin replacement. Bolus – Carbohydrate coverage

The bolus dose for food coverage is prescribed as insulin to carbohydrate ratio. The insulin to carbohydrate ratio represents how many grams of carbohydrate are covered by 1 unit of insulin.

Generally, one unit of rapid-acting insulin will dispose of 10-15 grams of carbohydrate. This range can vary depending on an individual's sensitivity to insulin which can vary according to the time of meal, from person to person, and is affected by physical activity.

Bolus – High blood sugar correction (also known as insulin sensitivity factor) The bolus dose for high blood sugar correction is defined as how much one unit of rapid-acting insulin will drop the blood sugar. Generally, to correct a high blood sugar, one unit of insulin is needed to drop the blood glucose by 50 mg/dl. 

Finally, to get the total mealtime insulin dose, add the CHO insulin dose together with the high blood sugar correction insulin dose: 

Alternatively, if you measure your body weight in kilograms:Total Daily Insulin Requirement (in units of insulin)= 0.55 X Total Weight in Kilograms

Basal/Background and Bolus Insulin Doses

Basal/background insulin dose:= 40-50% of Total Daily Insulin Dose

The carbohydrate coverage ratio: 500 ÷ Total Daily Insulin Dose
Intensive insulin therapy by Carb Counting
In Intensive insulin regimens there is an attempt to mimic the body's normal pattern of insulin secretion, and deliver replacement insulin using the concepts of basal and bolus insulin coverage.
This insulin regimen includes a basal or background insulin dose and bolus insulin dose to cover the carbohydrate in the food that will be represented by the insulin to carbohydrate ratio (I:CHO), which is typically 1 unit for every 10gm carbohydrates.

Correction factor, where a high blood sugar correction bolus insulin dose is given to bring the blood glucose back into the target range. This correction factor refers to how much your blood sugar will drop after 1 unit of insulin rapid acting insulin (usually 1 unit drops glucose by 50gm/dl.)

Intensive insulin therapy is achieved either by either multiple daily injections of insulin (MDI), or Insulin pump therapy. 

Advantages of Intensive Insulin Regimens
– Though it requires more calculation at each meal, they allow for more flexibility in timing and in the amount of carbohydrate content in meals and snacks.
– An accurate insulin dose will also result in better blood glucose control with fewer high and low blood sugars.


– Changes in activity and stress can be accommodated without sacrificing glucose control.



Difficulties with Intensive Insulin Regimens
– Need to monitor the blood glucose, pre-meal, bedtime, when experiencing a hypoglycaemia.
– Need to learn and count carbohydrates
– Know the various insulin formulae like insulin-to-carbohydrate ratio, blood glucose correction and background dose.
– Understand how different insulin formulations act in your body
– Establish blood sugar goals(pre meal, post meal, bedtime)
– Know how to troubleshoot when your blood sugar is not at your goal


Understand glucose emergency responses(such as what to do for low and high blood sugars, and when to check ketones and use glucagon)
Insulin therapy based on blood sugar levels:
Long-acting insulin (glargine/detemir or NPH), once or twice a day with short acting insulin (aspart, glulisine, lispro, Regular) before meals and at bedtime

Long-acting insulin (glargine/detemir or NPH), given once a day

Pre-mixed, or short-acting insulin analogs or Regular and NPH, given twice a day
The amount of carbohydrate to be eaten at each meal may need to be pre-set.

The basal  insulin dose doesn't change and adjusted as per the fasting glucose

The bolus insulin is based on the blood sugar level before the meal or at bedtime

Pre-mixed insulin doses are based on the blood sugar level before the meal
Disadvantages of this regimen:
The method does not accommodate changes in insulin needs related to snacks,stress and other activities.

One may have to eat the similar amount of carbohydrate at each meal, while the foods may change, the time and the carbohydrate content of the meal should not vary widely.

One should engage in an equivalent level of activity from day to day without varying much the timing, type or duration of activity. In other words, the life style should be rigid.

This method may seem easier, because there are fewer calculations. However, to be successful, it requires a strict adherence to a consistent schedule of meals and activity, and following your prescribed diet.
Insulin treatment tips:
Higher doses (basal and bolus) of insulin may be needed:
If you are unwell or have an infection

If you reduce your level of activity

If you gain weight

If you are on steroids

If you are under emotional stress

During adolescence

During pregnancy
Lower doses (basal and bolus) of insulin may be needed:
If you become more active
If you have problems with kidney function
Skills check list for successful insulin therapy:
Monitor your blood-glucose (pre-meal, bedtime, when experiencing a low blood glucose)

Learn to count your carbohydrates.

Know your insulin formula, for intensive insulin therapy, this means insulin-to-carbohydrate ratio, blood glucose correction and basal dose. For glucose based insulin dose adjustments monitor and adjust pre-meal dose and bedtime doses based on glucose values)

Understand how different insulin formulations act in your body (eg premix insulins)

Establish blood sugar goals before and after meals and how to troubleshoot.

Understand glucose emergency responses
Book a Course on Diabetes
Self Assessments
COVID-19, Steroids and Insulins – Guide
COVID-19, Steroids and Insulins
How to avoid Hypoglycaemia?
Ten Facts about Insulin
Would you like to attend our Webinars on Insulin / Diabetes Education
How to avoid Hypoglycaemia?
Diabetic hypoglycemia occurs when there is low glucose in the blood which is the main source of fuel for the body and brain. Low blood sugar or hypoglycemia is defined as a blood sugar level below 70 milligrams per deciliter (mg/dL).
Common symptoms could be confusion, Dizziness, fast heart beat, increased hunger, sweating, irritability, poor concentration, headache, anxiety and nocturnal hypoglycemia can present with Nightmares and tiredness, irritability or confusion upon waking. However, severe signs and symptoms can be in the form of fits, unable to swallow food or drink, weakness, slurred speech, double vision, drowsiness, confusion, coma and rarely death.
In an emergency due to hypoglycemia causing unconsciousness one should not give oral foods or fluids for risk of choking, need to seek medical supervision for intramuscular glucagon injection or intravenous glucose infusion urgently.
Hypoglycemia is most common among people who take insulin and also sometimes with oral diabetes medications. Common reasons could be taking too much insulin or diabetes medication, not eating enough or skipping/ delaying a meal or sometimes due to exercise or physical activity without eating more or adjusting your medications and alcohol. 

High risk group are those on insulin, children with type 1 diabetes, those with liver and kidney disease, diabetics who suffer from hypoglycemia unawareness and after alcohol consumption.
Prevention of hypoglycemia is the best solution. This can be achieve by regular monitoring of blood glucose, eating regular meals, timely medications, adjusting medicines according to food and exercise, keeping emergency medicines or glucose tablets/powder at hand, avoiding alcohol on empty stomach and finally seeking Endocrinologist help in adjusting medications. 
For more information of
Hypoglycaemia, please visit Idea Clinics Patient Education
I am planning a Surgery
Patients who are planning for surgery whether it's for major heart surgery, bone, brain etc or for dental or eye surgery, good glucose control is vital in terms of risks and recovery from surgery. Below are the common aspects for conducting a successful surgery in a patient with diabetes.
Patients Managed With Diet Alone: 
Fasting blood glucose should be measured on the morning of surgery

If surgery is minor, no specific therapy is required. 

If surgery is major or if blood glucose >200 mg/dl, an intravenous infusion of insulin and dextrose should be considered.

 


Patients Treated With Oral Antidiabetic Agents

Sulfonylureas should be discontinued 1 day before surgery and metformin has to be withheld couple of days before surgery due to increase   risks for renal hypoperfusion, tissue hypoxia, and lactate accumulation. Patients treated with metformin should withhold the drug for

∼

72 h following surgery or iodinated radiocontrast procedures. Metformin therapy can be restarted after normal renal function and absence of contrast-induced nephropathy.

For minor surgery, perioperative hyperglycemia (>200 mg/dl) can be managed with small subcutaneous doses (4–10 units) of short-acting insulin.

The recommended treatment for patients undergoing major surgery and for those with poorly controlled type 2 diabetes is intravenous insulin infusion with glucose.


Patients Treated With Insulin

SMBG should be performed at least before each meal and at bedtime, with target preprandial values of 80–120 mg/dl and bedtime values of 100–140 mg/dl.

Intravenous insulin/glucose/potassium should be commenced before surgery. Blood glucose levels should be monitored hourly intraoperatively and immediately after surgery. The infusion should be stopped and usual insulin treatment resumed once oral intake is established.

An infusion rate of 1 unit/h is obtained by mixing 25 units of regular insulin in 250 ml of normal saline (0.1 unit/ml) and infusing 10 ml/h. 

Alternatively, 50 units of regular insulin is made up to 50 ml with saline and given by syringe pump at 1–2 ml/h. Adjustments to the insulin infusion rate are made to maintain blood glucose between 120 and 180 mg/dl.

The initial insulin infusion rate can be estimated as between one-half and three-fourths of the patient's total daily insulin dose.

The physiological amount of glucose required to prevent catabolism in an average nondiabetic adult is

∼

120 g/day (or 5 g/h), while the caloric requirement in most diabetic patients averages 5–10 g/h glucose. This can be given as 5 or 10% dextrose. An infusion rate of 100 ml/h with 5% dextrose delivers 5 g/h glucose.

The infusion of insulin and glucose induces an intracellular translocation of potassium, resulting in a risk for hypokalemia, potassium chloride, 10 mEq, should be added routinely to each 500 ml of dextrose to maintain normokalemia if renal function is normal.
FAQ's on Insulin
Would you like to attend our Webinars on Insulin / Diabetes Education
Who are we?
About Us:
We are a group of Endocrinologists in India and abroad with expertise in the management of Diabetes and use of Insulins. We understand that there are various issues for people with diabetes on insulin, particularly, with dose adjustments and diabetes control. Some are exposed to risks from hypoglycemias and even end up with medical emergencies. With this platform, we are trying to extend support to all patients and health care providers.

Vision: To support every person with diabetes on Insulin.


Mission: 
To provide one stop solution for patients and professionals dealing with insulin.

To guide with the right insulin to choose and provide support  through teleconsults

To guide with dose adjustments of Insulins remotely through chat, teleconsults etc

To automate insulin adjustment tool and support self management of Insulin doses.

To give information on various insulins and options available.

To compile all brands of Insulins that are available with their costs

To train type 1 diabetics on carb counting, insulin dose adjustments

To support with training for insulin pump and CGMS analysis etc.

To support pregnant women on insulin with dose adjustments

To support diabetic patients with dietary advise

To train healthcare providers with skills to manage insulins

To discuss options for insulin discontinuation for type 2 diabetes.

To support patients who are undergoing surgery, before and after.

To support foreign nationals with dose adjustments.

To deliver insulins through online pharmacy.

To support COVID-19 patients needing insulin
Reviews & Testimonials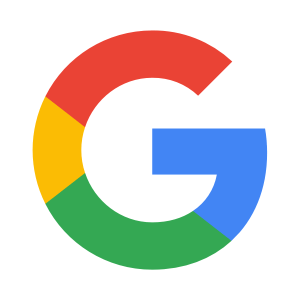 Sangitha M

I am very happy with ideaclinics, I am very satisfied with Dr.shyam treatment and staff also very supportive and very careful about pts, thanks to ideaclinics team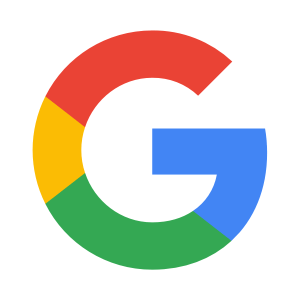 Rajesh D

Undergoing treatment since a month and doctor shyam provides good suggestions and I recommend to consult him.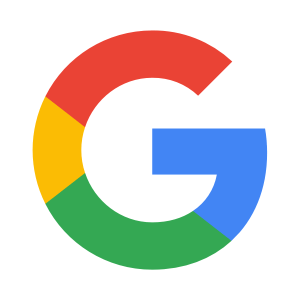 Venkat T

Visited Dr Kalyan for both Diabetic and Endocrinology . A very warm professional who is very patient and really cares about the patient . I took my mother in law for very high sugar and with in a month it is now under control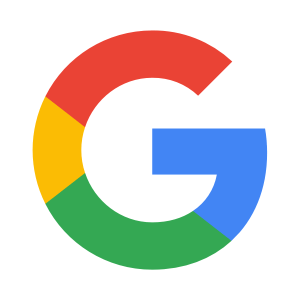 Suprita

I saw Dr shyam with my diabetes concern and he is extremely interactive , informative and approachable. He cleared all my confusion and encouraged to be able to achieve a better health. Very satisfied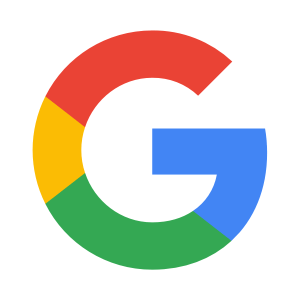 Ramesh Veermachaneni

We approached Dr Shyam. Then my wife was with 500 glucose levels. Now we satisfied with Dr Shyam's treatment. He treated very well and explained all about our health position. We also satisfied with the services of hospital staff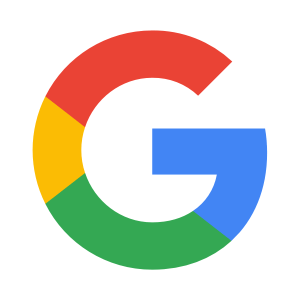 Haseena

I am glad to say that Dr Shyam Sundar, Mr Gowtham, Ramanjaneyulu and staff are very cooperative and attentive all the times and also I have given very good treatment and there by controlled my sugar levels constantly!
Donate
Contact